Contactless Parking: Hyderabad Airport Parking Goes Contactless

4

min read
Reading Time:
3
minutes
Upending every industry, COVID-19 has made everyone aware of the potential risks associated with physical touch-points. The urgency of a hands-free experience has now become important for practically every establishment. From transportation to parking to automobiles, the toll of COVID-19 has been undoubtedly heavy in many sectors. But the mobility industry is being pushed to innovate to get back on its feet. After the implementation of a contactless boarding facility, passengers visiting the GMR Hyderabad International Airport are now experiencing a contactless car parking experience.
Although smart parking was already an established concept in many metros even before COVID-19, several parking operators were still not equipped with end-to-end technology in their facilities.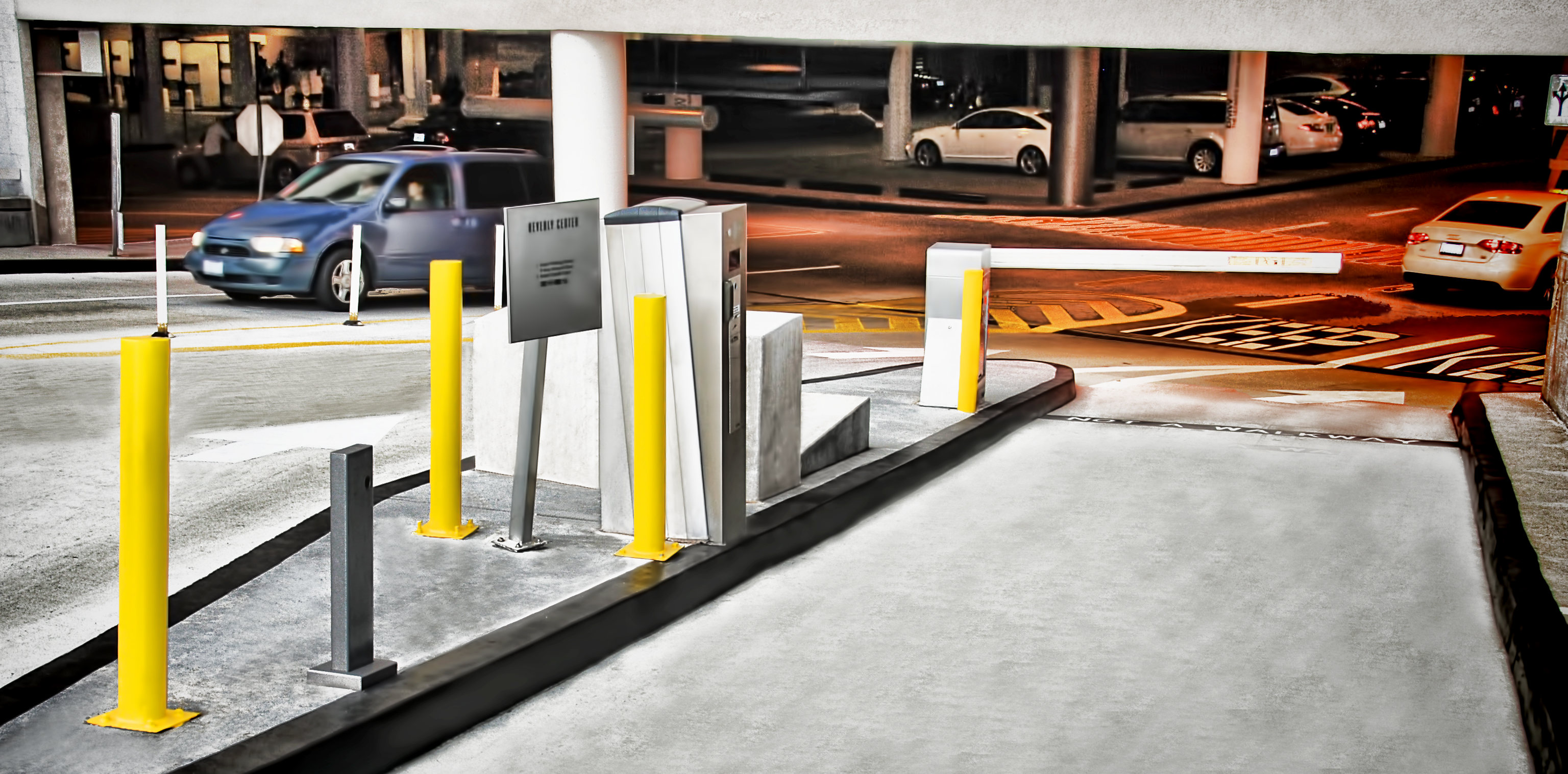 How does contactless parking work?
In the interest of social distancing and a hassle-free parking process, parking systems are providing digital payment methods through which customers can register their car number, link their wallet, and pay while leaving the parking space. Subsequently, customers can validate their payment through the app for a seamless experience.
A contactless experience ensures that customers enter a parking facility without physically exchanging tickets with an operator, don't wait in queues for payment, and use a smartphone or their credit/debit card at the payment terminal. In such a system, drivers don't come in contact either with the staff or with each other as they move through different points in the facility, rather quickly.
This can benefit parking operators hugely, who can remotely monitor and analyze parking and payment data without physically stepping into the facility. Since, the best defense in the pandemic is staying away from public places and crowded areas, to prevent a decline in demands, consumer-oriented businesses like parking systems need to transform their systems into delivery-based models.
Smart parking apps such as Get My Parking are at the forefront of providing such services, retrofitting parking hardware to digitize entire parking lots. The result is a truly 'contactless' experience for customers in terms of entry, payments, and exit.
Different contactless parking mechanisms across the world
Traffic and transport technology solutions provider Comvision developed India's first contactless parking solution integrated with FASTags for Rajiv Gandhi International Airport in Hyderabad. The system, which is operational since July 2020, has not only eased traffic but has also led to an increase in 30-40% parking revenue for the airport. The FASTag-based system is ensuring an accurate vehicle count and accurate recording of the time spent by each vehicle.
Swiss technology company Paradox Engineering is using the Internet of Things (IoT) to provide a single city-wide infrastructure to handle multiple public services. Their PE Smart Urban Network is enabling remote monitoring of parking facilities, car rotation in street-level and multi-storey parks, control over time-limited or restricted areas, and access to accurate vehicle data to parking operators.
Park+, a smart parking solutions start-up, introduced a tech-driven social distancing solution for parking at shopping malls in Coimbatore, India. The QR-based contactless parking system was made operational in June 2020, as India was preparing for a sequential relaxation of the nationwide lockdown during the pandemic. The smart solution is aimed at preparing malls for a post-COVID-lockdown world that will require safety measures. Customers are using the app to enter their vehicle numbers and pay with their digital wallets anytime during their stay at the mall.
The international payment solutions provider, CCV is also providing contactless payments for a convenient, fast, and safe experience for car park patrons in various countries across the world. Their system utilizes contactless bank cards, smartphones, or NFC-enabled devices to complete transactions at the payment terminals.
Honk, a contactless payments solutions provider for the parking industry, and ParkHub, a B2B parking technology company, are teaming up to create a safety-first solution for parking operators at the University of Arizona. The solution offers a touchless, safety-driven parking experience for drivers coming out during the COVID-19 pandemic. The system will then be installed at other university campuses, sports stadiums, and state parks across the USA for safe parking.
What's next for the parking industry?
COVID-19 has undoubtedly changed the way parking businesses function. The overall experience of even dealing with parking systems has mostly shifted from in-person service to self-servicing. It has created a new demand to eliminate any physical human contact and businesses have to be rebuilt to suit the new normal
Mobility innovations like contactless parking are one of the many ways the smart parking initiative can be implemented across the cities. As safe and seamless the processes sound, automated parking garages also need a remarkable investment, beneficial IoT solutions, and a city-wide infrastructure to accommodate the changes.
As countries and economies reopen, drivers are more conscious of where they are parking and what kinds of payment options are available to them.
From empty garages to cab aggregator service disruptions, and layoffs in uncertain times like this, the parking industry needs to re-prioritize customer experience. If you want to digitize your parking operations and provide contactless parking to the customers, get in touch with Get My Parking for plug-and-play solutions.