Top 10 Car Parks in Singapore That Offer Free Parking (2020)

3

min read
Reading Time:
3
minutes
For thrifty car-owners in Singapore, getting out of the house might require you to be extra tight-fisted than ever before, given how Lion City is the most expensive city for personal vehicle owners. To help you on your frugal journey, we have compiled a list of 10 car parks in Singapore that offer free parking.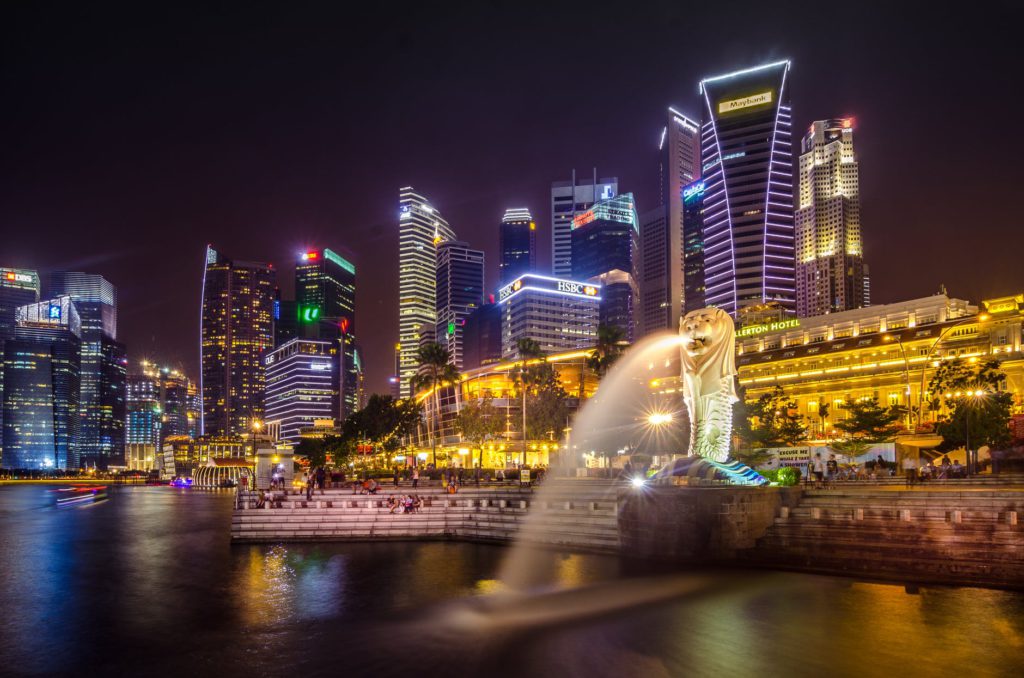 1. Mustafa Centre
It isn't a free-parking-in-Singapore list if it doesn't begin with Mustafa Center. It is one of the best car parks in Singapore. With cheap groceries, reasonable currency exchange rates, and restaurants aplenty. Mustafa center is the ideal place for a casual weekend hangout if you can brave excessively large crowds.
Parking rates: Parking is free for the first hour, after which a dollar is charged for every subsequent half-hour.
2. Grandstand
Given the place's inaccessibility, tucked away in a quiet corner of Bukit Timah. It is only fair of Grandstand to offer free parking to the visitors. Apart from the free parking, it hosts a variety of restaurants within its premises and houses a huge fresh food market.
Parking rates: Free parking all day.
3. Dempsey Hill
A sanctuary for Singaporean foodies; Dempsey Hill is a charming little retreat where gastronomes can enjoy delectable and succulent delicacies without worrying about parking charges. Since the place is virtually inaccessible without a car, free parking here is much welcome.
Parking rates: Free parking all day.
4. West Coast Park
Any day spent in a park is a good day, and more so if you have free parking. Pack your picnic essentials and spend the weekend unwinding at the West Coast Park, a perfect place for you and your family. Fitness freak and weight watchers can have a hearty run at the park's long jogging track.
Parking rates: Free parking for Car Parks 2 and 3.
5. Clarke Quay
If you like flaunting your opulence, this is the perfect place to exercise it. Clarke Quay is yet another place that offers free parking, albeit for a limited time.
Parking rates: Parking is free from 12:30 PM to 1:30 PM, after which 1.28$ is charged for the first hour and 0.43$ for every subsequent 15 minutes.
Also Read: 5 Parking Fines in Singapore You May Not Know About
6. Gillman Barracks
Suitable for adrenaline junkies and art enthusiasts alike, Gillman Barracks' offers many hiking activities and graffiti to last a whole day. Visitors could also stop by the restaurants housed in the property for a quick bite or a full-fledged supper. The availability of free parking is a surprising cherry on top.
Parking Rates: Free parking after 5PM.
7. OUE Downtown
Free parking in the Central Business District? As unbelievable as it sounds, the downtown region does offer free parking to the visitors for an hour, which is just enough time to get your workout done with or grab a quick bite at Lau Pa Sat.
Parking rates: 
Free parking from 6 PM to 7 AM (next day) for weekdays
Free parking on Sat 1 PM onwards
Free parking for all day on Sundays and public holidays
8. Star Vista
This mall has a complicated parking scenario but does provide free parking for 3 hours. Although known for its painful lack of shopping options, the mall compensates fairly by providing umpteen restaurant choices to the visitors.
Parking rates: Free between 12 PM and 3 PM on weekdays. Weekends have a 10$ cap on parking charges.
9. Sentosa Golf Club
This car parks in Singapore is situated on the Bukis Manit road of the world-famous Sentosa Island, the golf club provides ample opportunities for golf aficionados to work on their swing and stance. Having a free parking facility is a welcome addition, given how expensive the island can get.
Parking rates: Free parking from 7 AM to 7 PM.
10. Funan Mall
The mall has something for everyone, be it fashion, food, tech, or culture. It has become a weekend hub for people looking to go on a shopping spree or looking for a casual hang out place. The addition of free parking to the mix is a real deal-maker.
Parking rates: Free parking after 6 PM.