How Smart Cities Level up in the COVID-19 Crisis

4

min read
Reading Time:
3
minutes
Cities across the globe have experienced a major setback due to the COVID-19 crisis. From global supply chains to the stock markets, a majority of day-to-day operations came to a screeching halt. However, different cities have responded to the pandemic in different ways. Several trends were triggered due to coronavirus, including a mass switch to remote workplaces and an emphasis on digital transformation as a whole. Smart cities were already working in the direction of entirely digitalizing urban mobility. Now, the pandemic provided a much-needed momentum to these efforts. Find out how Smart Cities level up in the COVID-19 crisis.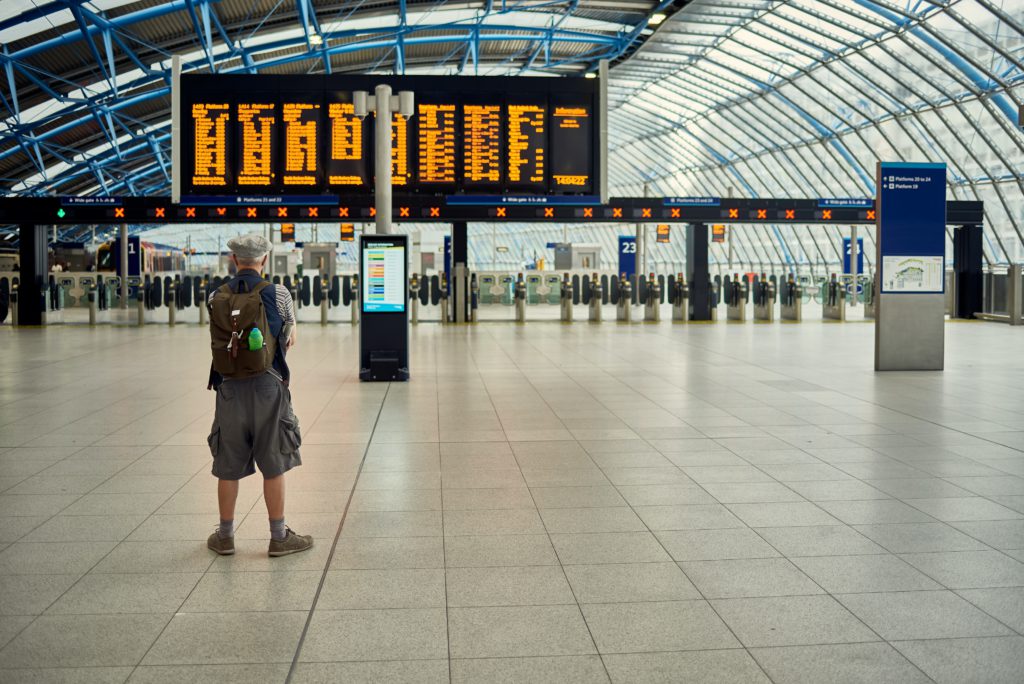 Urban mobility and the pandemic
The spread of coronavirus has dramatically impacted the mobility patterns across regions.
A vast majority of the working class switched to a "work from home" setting as business travel, domestic or international, came to a standstill for weeks altogether. Companies and employees accepted the remote work culture quite commendably. However, as the world is undergoing adjustments in the 'new normal' phase, safe mobility alternatives are being encouraged by the administrators globally.
Singapore's Senior Minister of State, Dr.JanilPuthucheary, expressed the need for innovative planning models post COVID-19 in a speech in March 2020. He communicated the need to include the prospects of natural disasters/outbreaks, such as the COVID-19 pandemic, while formulating future policy models. Also, he addressed the need for more flexibility in the transportation planning process to accommodate unprecedented circumstances.
New transportation and mobility solutions to get back on track
With the imminence of new technologies, services, and products, significant disruption is dawning upon the transportation sector. Governments across the nations have implemented new mobility systems. Policymakers are targeting convenient, cheaper, and more sustainable mobility alternativesfor their citizens.
Autonomous vehicles
Self-driving cars or autonomous vehicles (AVs) have been pilots for quite many years now. Nonetheless, the global pandemic has shown a considerable effect on the deployment of AVs across smart cities. The likelihood of AVs in public transport service, even after the containment of the coronavirus, has increased.
Public transit autonomous vehicles align with the safety measures of social distancing. For instance, the Jacksonville Transportation Authority (JTA) is carrying critical testing and medical supplies with the help of their AV fleet service provider — Beep and NAVYA (French AV builder). This has helped the authorities to keep their staff members safe from exposure to the contagious virus. The AVs will eventually become part of the Ultimate Urban Circulator program of JTA.
MaaS
MaaS or 'mobility as a service' saw a shift in consumer behavior with less traffic during the lockdown. However, electric scooters or bike-share, among other micro-mobility services, have expanded their horizons to serve vulnerable localities.
Provisions for cleanliness with frequent sanitization and physical distancing with glass shields between passengers and drivers emerged as the simplest way to utilize public and shared transportation. Mobility aggregator apps allow users to schedule journeys using a wide range of modes of transport and to select routes that fit the social distancing criteria. MaaS has offered convenient and cheap modes of transportation with the reliability of safety to people and has public mobility getting back on track at a notable pace.
Artificial Intelligence (AI) at service
Sophisticated technologies such as deep learning and AI are being proactively implemented in the public transport sector.
In terms of proactive safety management, AI is being used to record the temperature of boarding passengers through thermal-screening cameras. A more advanced approach- ThermalPass, utilizes sensors to assess external body temperature through the radiated heat. Furthermore, to replace human contact, touchless ticketing systems, special travel cards (like Singapore's ez-link card), and cashless payment options are used. Employing AI to regulate the use of public transport for maximum operational efficiency has also paid off well for technologically-rich regions.
Further, actionable insights into mobility demand such as the estimated time to the destination location, and AI-based sensors to guide travelers to practice social distancing in queues and waiting areas are under implementation across smart cities.
Other critical advancements include automated securement systems for wheelchairs to omit the need for human contact. Several technology-powered mobility solutions are on the cards to get the mobility and transportation sector back on track.
The bottom line
Governments have done their bit by offering discounted fares to free transport for health care and essential workers. However, without the enablement of technological solutions, achieving desired outcomes is challenging. Cities and regions that were undertaking 'smart city' initiatives, before the spread of coronavirus, are revisiting their urban mobility planning models to incorporate touchless or low-contact tech solutions. Defining a sustainable future mobility model and tackling the immediate effect of COVID-19 is a collective effort of human and technological resources in smart cities. On these grounds, smart cities are undeniably ahead of competition with their tech-enabled transport and mobility measures. You might have got the about how smart cities level up in the COVID-19 crisis.