How San Francisco Reduced Traffic with Smart Parking?

4

min read
Reading Time:
3
minutes
Ever since the SF Park smart parking system of San Francisco was introduced in 2011, constant improvements have been made and milestones achieved. For instance, the SF Park system automatically adjusts the parking meter rates based on the traffic flow. Since the system was implemented to distribute parking evenly, the hourly rates rise or fall to fill up or empty parking spaces, keeping in mind the traffic conditions on the streets. But, how bad was the traffic issue for San Francisco's motorists that the city needed such a radical change and how has such change progressed? Let us find out how San Francisco reduced traffic with Smart Parking.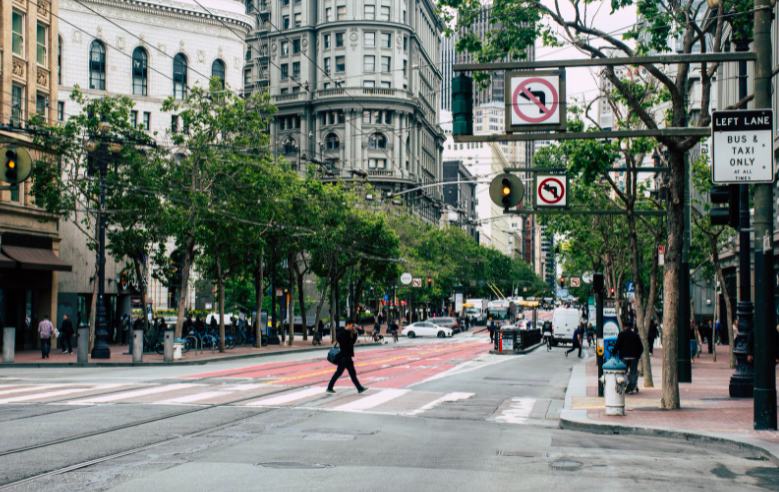 San Francisco: Top Contestant for Traffic Congestions
Though San Francisco did not score the worst in terms of traffic congestion, the city was notorious as one of the top contestants for traffic issues. And the leading cause for such woes was cruising – motorists circling the streets in search of a vacant parking spot. Some drivers spent an excessive amount of time cruising behind the wheel. All their hope rested on chance – the area where they're headed and whether or not it is the rush hour.
For instance – Areas such as the Bay Bridge and the Golden Gate Bridge were choke points and as such, remained overcrowded for most part of the day. However, the worse congestion time was the morning hours, precisely around 8:00 AM. On average, Thursdays scored worse than any other day of the week.
Moreover, the gridlock, mainly during peak hours, branched from the root of the issue – finding an available parking spot. The busy downtown and Chinatown were inconveniently crowded to the extent that drivers were compelled to opt for metered or garage parking as finding a street parking spot was like spotting a unicorn. So, how San Francisco reduced traffic with Smart Parking?
Smart Parking: Making Life Easier for Drivers
Now, finding a vacant parking spot in San Francisco may be a real adventure, but that's not the kind of adventure most of us like to embark on. With the emergence, trial-and-error efforts, and official usage of smart parking technology, the city's drivers are experiencing a much-needed respite from their daily traffic struggles.
By displaying available parking spots via smart applications and guiding a driver to the exact location of the desired spot, the smart parking system – SF Park – has not only dealt with the city's motorists' worst nightmare but has also streamlined the traffic flow. Vehicle miles have definitely decreased as drivers can spot an available parking spot with ease. Also, local sales tax revenue has increased, indicating that people spent lesser time cruising around and more on their businesses.
Having said that, it is also true that the exact impact of the city's SF Park system cannot be quantified as of now. This does not mean bad news. It merely means that there is room for improvement – the system's efficiency and performance is as realistic as it can get. By and by, as advancements in smart parking technology take place (and they are taking place), the system will naturally become smarter and more efficient.
Does the Future Look Even Brighter?
As of now, the one area that especially needs improvement is the availability of a guaranteed parking space every single time. So, what can drivers do until the issue is dealt with? The best approach would be to reserve a monthly parking SF. These credentials allow drivers to enter and exit the facility freely without worrying about the availability of a parking space. This feature is especially useful for those working downtown or visiting downtown on a regular basis.
Moving on to the future; San Francisco's SF Park is bound to get better as constant improvements are being made to IoT or the Internet of Things – the technology behind Smart Parking. Once the problem of guaranteed availability has been solved, motorists will already know the total number of available parking spots even before they enter the lot. This will be displayed via smart apps. At that ideal time, neither will there be any traffic congestions, nor loss of fuel and money and no unwanted carbon emissions into the environment.
Place the word "smart" in front of any noun, and you can instantly have something that somehow sounds improved. However, smart parking's current achievements do not cancel the fact that there is a learning curve and a long way to go before the vision of a cruise-free San Francisco can be realized. However, when that happens, all worries and fears with regards to missing commitments or arriving late for a corporate meeting will become a distant memory.