Major Parking Problem in American Cities- Marvel's New Ad Points it Out

4

min read
Reading Time:
3
minutes
Think of a scene from any Hollywood movie where the character on screen is driving through the busy streets of a U.S. metropolis. The next scene usually cuts to the protagonist exiting their vehicle after parking it. You probably won't see the struggle that goes behind finding that parking spot. And, why would they even include it? After all, the major parking problem in American cities wouldn't be a very interesting plot point.
But this does create a false image of parking sufficiency in big U.S. cities. Fortunately, the residents are slowly realizing that this is far from the truth.
"The fight over parking in New York is like the Hunger Games!" The New York Times
But fret not! Marvel's new ad campaign in collaboration with Lexus is able to shed some light on this very 'human' issue through a 'superhuman' medium.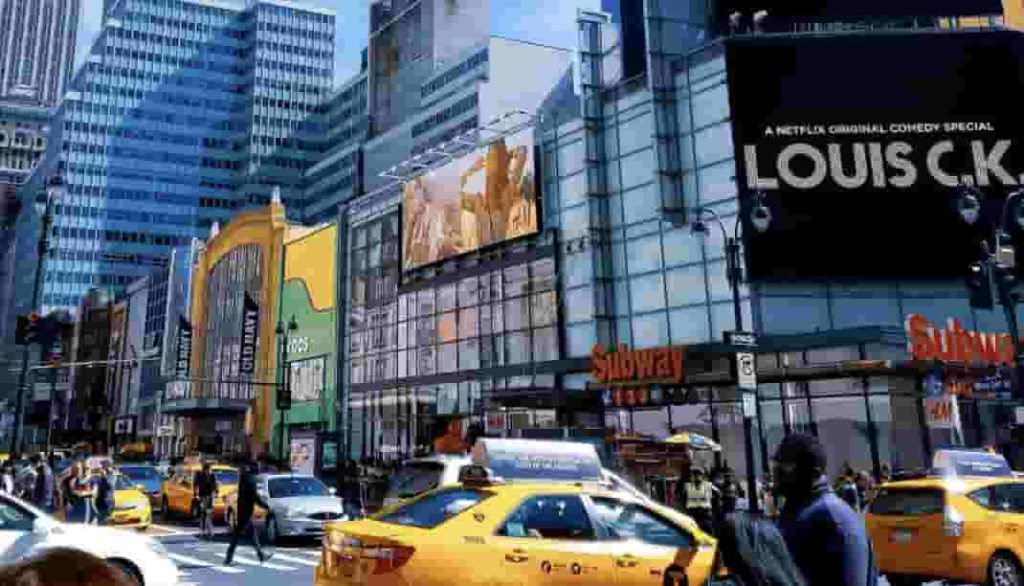 Two cents on the 'Parking Spot' commercial
Marvel Studios has done plenty of commercials with car companies in the past. The most recent one was a collaboration with Hyundai, promoting Marvel's Disney Plus shows. But the 'Parking Spot' ad caught our attention.
This two-minute campaign shows Kumail Nanjiani's 'Eternals' character Kingo searching for a parking spot as the city crumbles around him. There is a war going on in the background, but Kingo can't help out until he parks his brand new Lexus IS 500 S Sport Performance safely. Click on the link below to watch the ad.
Doesn't this translate directly into the major parking problem in American cities faced by everyday commuters in these concrete jungles? Kingo fields impatient phone calls, encounters aggressive "no parking" signs, pigeons, double-parkers, and a really slow old lady who stops right in front of his car to talk to her grandson. Annoying, right? But this happens so often in real life!
The Actual Problem
This ad shows the struggles faced by daily commuters in almost every big city in the US. According to research conducted by INRIX, U.S. drivers spend a staggering 17 hours per year searching for a parking spot. Not only that, but they also spend $345 per driver in wasted time, fuel and emissions.
Take New York, for example. The Big Apple is one of the worst places to own a car. New York drivers spend an average of 107 hours per driver looking for parking. In the process, they waste $2,243  per driver, amounting to $4.3 billion in costs to the city as a whole. To make matters worse, the jump in private car ownership due to the pandemic has cut down on several precious parking spots around the city.
Also Read: The Most Congested City in the USA
Just like New York, major cities like Chicago, Washington DC, San Francisco, etc., are all haunted by severe parking issues. According to another survey conducted by INRIX, 63% of the 6000 drivers who participated in the study said that they avoid driving to particular destinations because of the lack of parking. This affects local businesses and economic activity negatively.
Parting thoughts
A study shows that Philadelphia and New York have 2 million and 1.8 million parking spaces, respectively. So, why do local residents still fall prey to parking scarcity? Well, the problem doesn't stem from the physical lack of parking spaces but from the lack of real-time data regarding vacant ones.
This is where the use of IoT and smart parking services can really change the parking game. Smart parking makes use of cameras and GPS sensors from the infrastructure surrounding you to determine the nearest vacant parking spot. All this data is collected, sent back to a central platform, which then transmits real-time parking data to your smartphone.
You don't need to drive around the entire locality looking for parking, as a smart parking app will automatically set a GPS route to the nearest vacant parking spot.
So, if you are tired of parking woes just like Kingo, rest assured that smart parking systems are coming to the rescue soon!