Mumbai Malls to Offer Night Parking

4

min read
Reading Time:
3
minutes
With over 3 million registered vehicles plying on narrow roads, the vehicle and fleet managers of Mumbai are no strangers to parking troubles. In addition to a high number of cars, the city also has an underdeveloped parking infrastructure, making night parking difficult to find. In fact, the situation is so dire that scores of residents have no choice but to park their vehicles on the streets.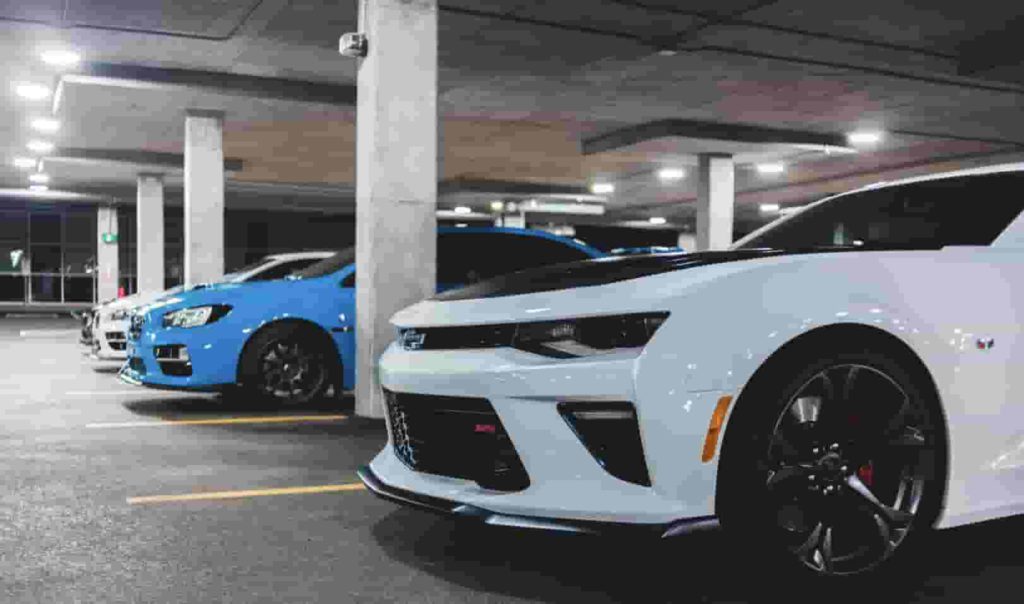 Such on-street parking causes additional road congestion in a metropolis that's already bursting at its seams. To bring some relief, the Mumbai Parking Authority (MPA) recently deployed a night parking plan to manage the on-street parking at night. Here's all you need to know about it.
Mumbai Parking Authority's night parking plan
In a bid to reduce on-street parking at night and thereby decongest the streets, the MPA approached malls to open up their private parking to residents for a fee. Eight malls at different locations around the city approved of this move and will now open up their parking lots for residential parking between 11 pm and 8 am.
People using this facility will be charged anywhere between Rs. 2500 to Rs. 3500 monthly, and some malls will even offer weekly passes. What's more, malls might also extend this service to Ola/ Uber and other fleet owners.
Here's a pricing list for parking at different sites and their parking capacity.
| | | |
| --- | --- | --- |
| Site name and location | Capacity | Charges |
| Growells 101 Mall, Kandivili (E) | 650 | Rs. 300 per night per vehicle |
| Infiniti Mall, Andheri (W) | 324 | Rs. 2500 per month |
| Infinity Mall, Malad (W) | 847 | Rs. 2500 per month |
| R-City Mall, Ghatkopar | 1860 | Rs. 3500 per month |
| Inorbit Mall, Malad | 769 | Rs. 2500 per month |
| Phoenix Market City Mall, Kurla | | Rs. 950 per week for 12 hours every night |
| Phoenix Mall, Lower Parel | 1100 | Rs. 3500 per month |
| RMall, Mulund | 400 | Rs. 500 per night |
Benefits of the night parking plan
Reduction of road congestion due to on-street parking
With the new parking plan, one can expect over 6500 residential parking spots available at the listed sites. If the parking spots are utilized fully, there will be a visible reduction in on-street parking around these malls. This, in turn, will reduce the congestion on the roads, allowing free flow of traffic around these areas.
Increased security for car owners
Along with providing parking space, the new parking plan also ensures the security of parked vehicles. This is because, unlike roads, malls usually have CCTV cameras and security guards to take care of them.
The new night parking plan is a part of MPA's City Parking Pool (CPP) initiative that aims to increase mobility in Mumbai streets. The CPP ultimately aims to bring stakeholders with parking spaces at all levels like government offices, commercial hubs, malls, residential societies, and even independent paid parking lots together and make a centralized parking hub available to everyone.
These stakeholders will have the freedom to open their parking premises as they choose and set the parking fees accordingly. More importantly, the MPA intends to make parking booking accessible via a common IT-based platform. So, citizens will be able to book slots online in a few clicks and pay for them virtually in advance.
The MPA team also plans to expand off-road parking, and it is already looking for open and vacant plots that can be converted into underground off-parking sites.
Also Read:
Is Parking Fee Collection by Malls and Hospitals Illegal?
The final word
The MPA's night parking plan is a welcome move to reduce the prevalence of on-street parking by shifting them off-street. It optimizes the usage of available parking space in areas like malls that usually have a lower number of vehicles parked on weekdays at night. However, to successfully implement the night parking plan and expand it to a car parking pool eventually, having a robust IT infrastructure is crucial.
If you're looking for a one-stop IoT-based solution to manage parking, Get My Parking is here to help. We offer the most up-to-date services to easily monitor all the aspects of your parking lot, from scheduling bookings to allotting permits. Want to know more about our offerings? Visit our site today!